SMELL THE FLOWERS IN BUDAPEST
Margaret Island (Margit-sziget)
Sunrise to sunset, you can find a number of garden areas on the enchanting island in the Danube. During the summer months, the whimsical fountain, set within one of the beautiful garden areas, plays classical music while spraying water in time to the music.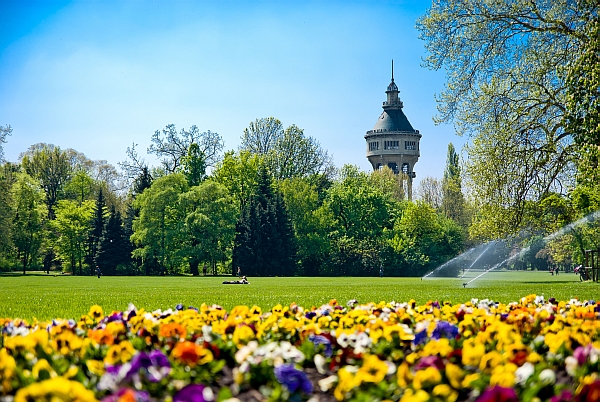 The island did not become a public park until 1908. Before that time only the leaders of the upper classes could set foot on it. Plebeians should take advantage and visit with a picnic.
Szabadság tér
The name is Freedom Square in English. Surrounded by historical buildings, including the U.S. Embassy, this well-tended green space has gardens interspersed with pedestrian walkways.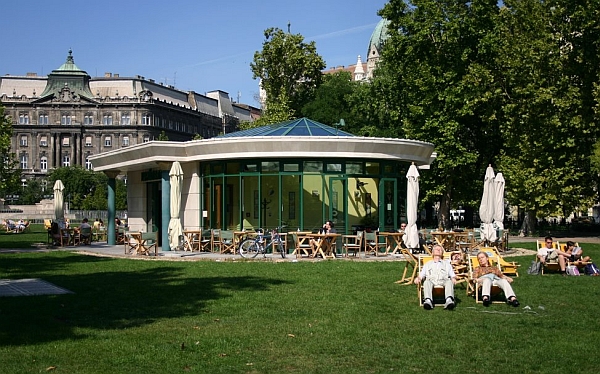 There are plenty of benches under shady trees for relaxing and even a small children's playground for a family rest stop. It is also home to the tall obelisk with a star on top, the last remaining monument to the Soviet Union's liberation of Budapest after World War II.
Szent István Park
This attractive green park in the XIII district is often overlooked by visitors who don't even know it's there. It's a flowering oasis during spring and summer. To reach it, take tram No. 4 or No. 6 to Jászai Mari tér and walk parallel to Margaret Island three blocks along the Danube to reach it. The gardens are open from 6am to 8:30pm.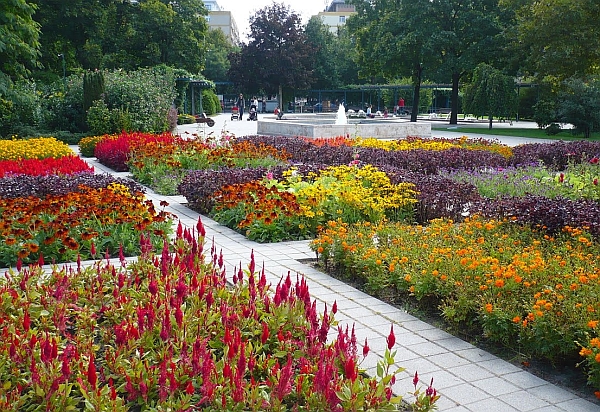 Kodály körönd
If you take the Millennium walking tour, you will discover the four pleasant garden areas, each with its own statue.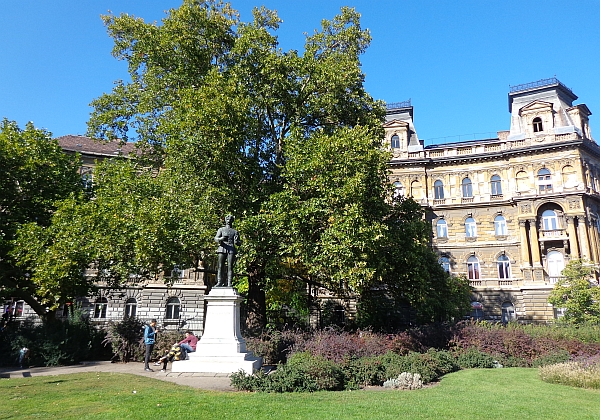 Jókai tér & Liszt Ferenc tér
Where they are intersected by Andrássy út just past Oktogon, each has attractive flower gardens. The Liszt Ferenc side is always shaped like a giant valentine heart. If you continue down Liszt Ferenc tér, an umbrella of trees will shadow you as you walk along the winding path.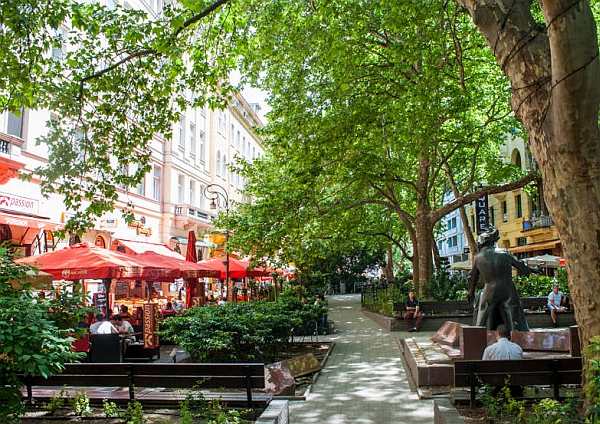 For those looking for a quick lunch or a brief coffee and chat in between excursions or sightseeing, here are two recently redeveloped and "cool" locations which come fully recommended: one is Liszt Ferenc Square off Andrássy Avenue not far from Oktogon, the other is Ráday Street which starts from Kálvin Square. Both places are packed with cosy restaurants, bars, cafés and a youthful clientele. From a single star to 4-star, you'll find every kind of restaurant here serving everything from traditional Hungarian to Chinese and even Argentinean cuisine.
Nagymező utca
Again, just off of Andrássy út in district VI, you will find an extended sidewalk with a planter built up from the ground filled with flowers. Beyond the flowerbeds is a modern, tranquil water fountain. Benches are provided for a rest stop, so give your feet a break and enjoy the views.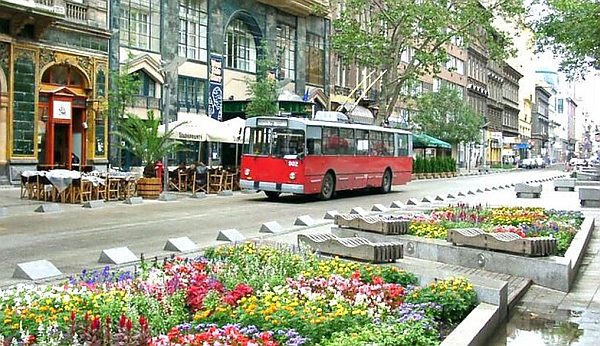 Hollán Ernő utca
Just as the street starts off Szent István körút in the XIII district, there is a pedestrian street for one block. Like Nagymező utca, a new pedestrian area has been created complete with flowers and a water fountain decorated with colored lights.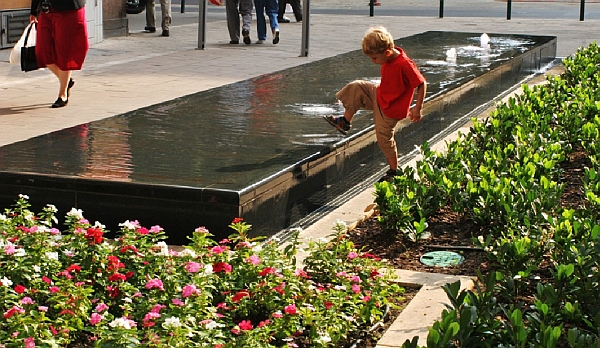 ENJOY A SUNSET IN BUDAPEST
From the Riverside
As the sun sets, you will find many locals and visitors flocking to the riverside to enjoy people-watching, admire the sunset, and just plain relax. Depending on how busy your day was, you may either want to find a bench to sit on and unwind, or take a stroll onto one of the bridges that span the mighty Danube, the second-longest river in Europe.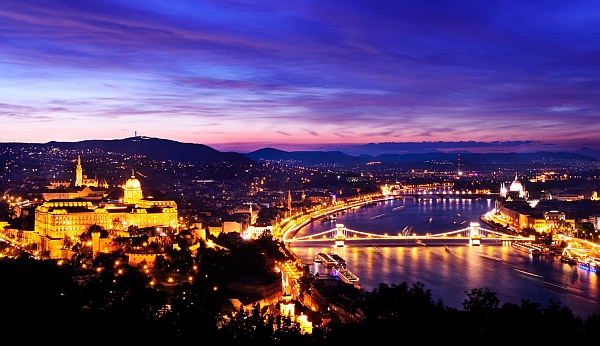 Széchenyi Thermals
This thermal is open until 10pm. Relax in the hot spring waters while watching the end of the day's sun's rays as they fade into the horizon.
Margaret Island (Margit-sziget)
This island, once called Rabbit Island, was home to the cloistered nuns' convent founded by Princess Margaret, daughter of Béla IV, who promised his daughter to nunnery. Enjoy the flower gardens or the singing fountain as the sun sinks into the western sky.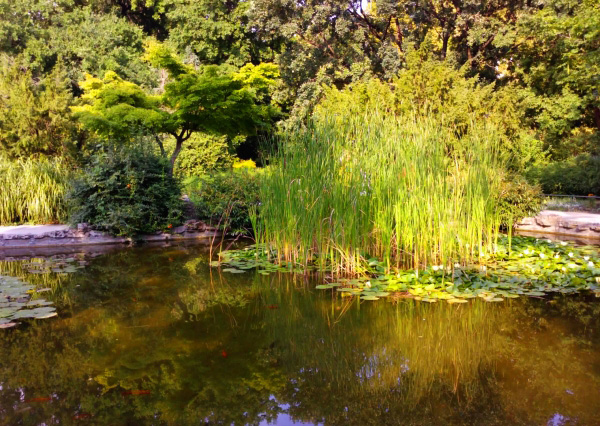 Fisherman's Bastion
Sip a glass of wine in this romantic sunset spot. On Castle Hill, it overlooks the city on one side and St. Matthias Church on the other.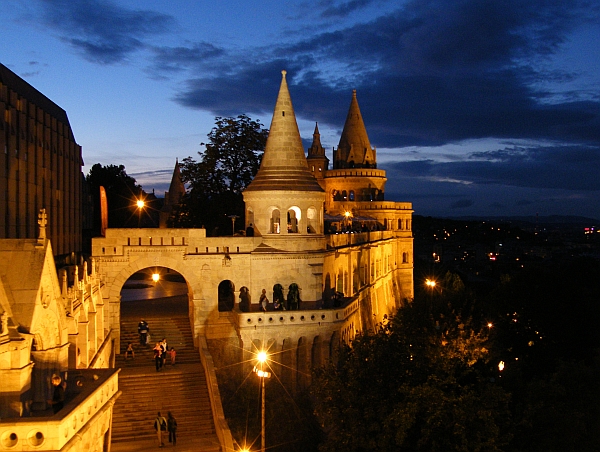 Academy of Sciences Park
For a casual place to relax, sit in the park across the street from the academy and take in the engaging architecture, the river view, and a beautiful sunset on Széchenyi István tér.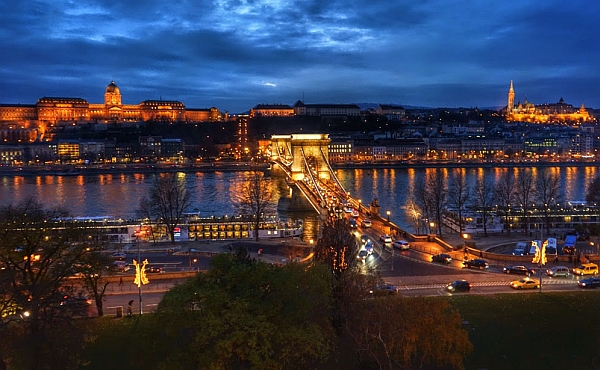 The Sculptural Grounds at Buda Castle
There is a powerful statue called the Matthias Fountain. It is based on a legend of King Matthias, who, while on a hunting trip through the forest, came across a woman stranger, Ilona; she fell in love with him instantly, not realizing he was the king. He reciprocated the love.