Name: Castle Hill
Category: Nature and gardens
Location: 1013 Budapest, Lovas út.
Description
At day it's best to go up to the Castle (Budai Vár) by Sikló, a funicular railway, thus, saving energy for exploring the antique little streets of the Castle Hill, the Fisherman's Bastion (Halászbástya) and the Matthias Church (Mátyás-templom). The Gothic residential buildings will amaze you as you take short breaks in between the Museum and Institute of Military History (Hadtörténeti Intézet és Múzeum), the National Archives of Hungary (Magyar Országos Levéltár) and the Mary Magdalene Church (Mária Magdolna-templom). At night the Castle provides the atmosphere, the cityscape delights the eye, and the two together deliver romance.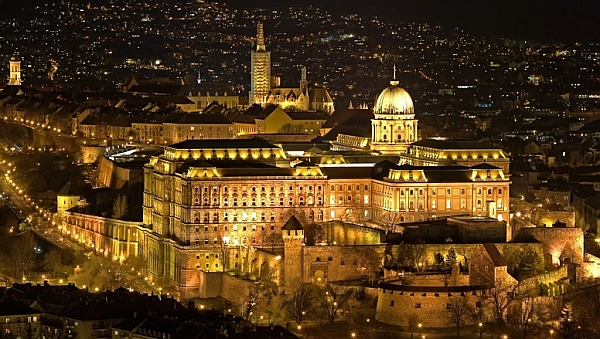 Surrounded by ramparts, Castle Hill overlooks the Danube. At night, it takes on a new appearance with lighting effects... The royal palace with its dome, Mathias church with its glazed roofs, Fishermen's Bastion, to be seen from Pest, then shine with the light from a thousand spotlights. If you take the funicular railway up the hill, do not miss the sculpture symbolising the famous 0 kilometre, the coat-of-arms of Hungary and the beautiful view over the Danube and Pest (telescope).
Did you like Castle Hill? Please share your opinion below or rate it at the top!
Have you got any Budapest or Castle Hill related question? Please have a look at our Questions & Answers section!
Take a look at the Menu "Attractions" to see what other tourist sights are around.
Castle Hill on the map
Click for Google Route Planner here.
Share this article with others
There is an easy way how to link to our Budapest guide & maps about Castle Hill, ready to use on your website. Simply copy & paste the HTML code below into your page source code. Thank you for all links to Budapest travel guide!