Name: Military History Museum
Category: Museums and art
Location: 1014 Budapest, Tóth Árpád Sétány 40.
Internet:
Description
A rich collection of weapons from the days before the Turkish wars to the 20th century. Collection of uniforms, flags, maps, ammunition and 28,000 coins. Memories of pilots who emigrated after the Second World War. The exhibition "Thirteen Days, about the 1956 Revolution", is well worth viewing.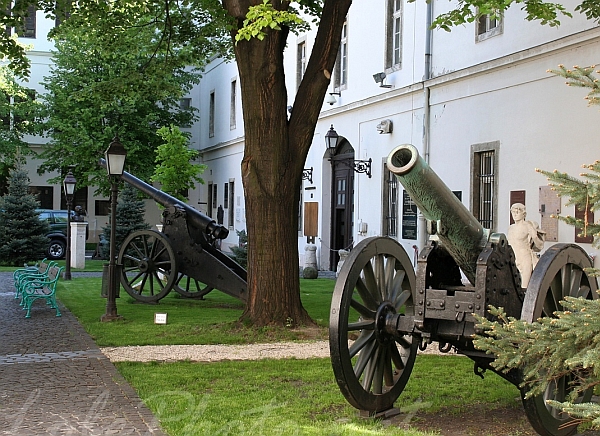 A former barracks built in 1830, it is used to house this museum marked by two rows of cannons. Obviously this is where you will find arms, uniforms, decorations, etc. On the ground floor, you can however discover Hungary's role in the missions for good offices, especially during the the Vietnam War. On the 1st floor the Hungarian revolution and the War of Independence find their place, the same as the Second World War and the insurrection of October 1956.
Did you like Military History Museum? Please share your opinion below or rate it at the top!
Have you got any Budapest or Military History Museum related question? Please have a look at our Questions & Answers section!
Take a look at the Menu "Attractions" to see what other tourist sights are around.
Military History Museum on the map
Click for Google Route Planner here.
Share this article with others
There is an easy way how to link to our Budapest guide & maps about Military History Museum, ready to use on your website. Simply copy & paste the HTML code below into your page source code. Thank you for all links to Budapest travel guide!