Name: Vörösmarty tér
Category: Architecture, castles and historic districts
Location: 1064 Budapest, Vörösmarty tér.
Description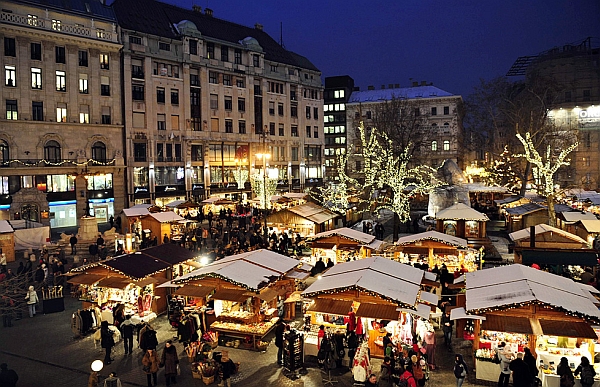 Located right in the heart of the pedestrian quarter, it is the square where all the tourists pass through at least once. In the centre, a monument to Mihály Vörösmarty, around which, in the Summer, musicians, painters, portrait artists and charicaturists all group together. It was in this square that the famous and irresistible Gerbeaud cake shop is located, the meeting point for cosmopolitans at the turn of the 20C.
Vörösmarty tér, the leafy centre of the downtown (belváros in Hungarian), is a good starting point for exploring the area. Crowds eddy around the portraitists, conjurers and saxophonists, and the craft stalls that are set up over summer, Christmas and the wine festival. On Vörösmarty square is the Gerbeaud patisserie, Budapest's most famous confectioners. Gerbeaud founded in 1858 by Henrik Kugler, it was bought in 1884 by the Swiss confectioner Emile Gerbeaud, who invented the konyakos meggy (cognac-cherry bonbon) – still a popular sweet with Hungarians. He sold top-class cakes at reasonable prices, making the Gerbeaud a popular rendezvous for the middle classes.
From the terrace of Gerbeaud you can observe the entrance to the Underground Railway (over 100 years old, the first metro in the European continent), whose vaguely Art Nouveau castiron fixtures and elegant tilework stamp it as decades older than the other metro lines. For its centenary in 1996, the line was equipped with the latest technology and its stations restored to their original decor. The Metro's route along Andrássy út, with Heroes' square (Hősök tere in Hungarian).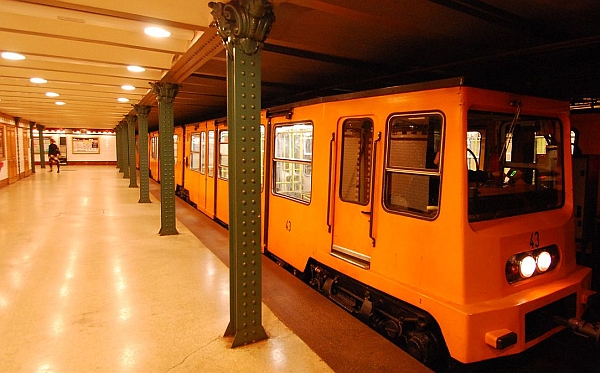 Otherwise, take a look at the two fine Art Nouveau buildings facing the square. Directly behind Vörösmarty's statue stands the erstwhile Luxus department store, its facade adorned with bronze panels with plant motifs.
The southwest corner of the Vörösmarty square is dominated by the former Bank Palace, built between 1913 and 1915.
Did you like Vörösmarty tér? Please share your opinion below or rate it at the top!
Have you got any Budapest or Vörösmarty tér related question? Please have a look at our Questions & Answers section!
Take a look at the Menu "Attractions" to see what other tourist sights are around.
Vörösmarty tér on the map
Click for Google Route Planner here.
Share this article with others
There is an easy way how to link to our Budapest guide & maps about Vörösmarty tér, ready to use on your website. Simply copy & paste the HTML code below into your page source code. Thank you for all links to Budapest travel guide!