Name: Cave Church
Category: Religious buildings
Location: 1114 Budapest, Szent Gellért rakpart 1.
Internet: http://www.sziklatemplom.hu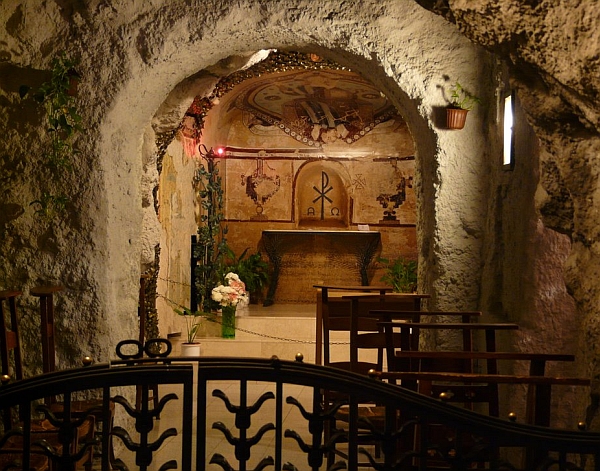 Good to know about the Cave Church

Pauline monks built this remarkable church inside Gellért Hill after a pilgrimage to Lourdes, France. The church was consecrated in 1926
During World War II it functioned as a military hospital for the Nazi army In an attempt to curb the power of the Catholic Church the secret police raided the church in 1951. The prior was murdered; the monks were imprisoned After the raid the church was sealed.
After the fall of communism the monks regained the temple and reopened it in 1989
They continue to use it for religious functions
The cave is also called St. Ivan's Cave after a hermit who had lived here and healed the sick with the area's thermal water. The same water supplies now the Gellért Bath
Did you like the Cave Church? Please share your opinion below or rate it at the top!
Have you got any Budapest or Cave Church related question? Please have a look at our Questions & Answers section!
Take a look at the Menu "Attractions" to see what other tourist sights are around.
The Cave Church on the map
Click for Google Route Planner here.
Share this article with others
There is an easy way how to link to our Budapest guide & maps about the Cave Church, ready to use on your website. Simply copy & paste the HTML code below into your page source code. Thank you for all links to Budapest travel guide!