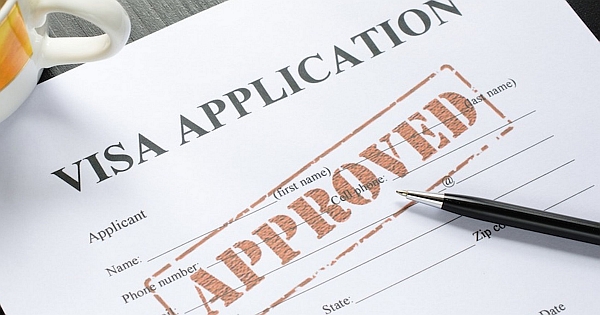 Passport
All citizens of Australia, Canada, Republic of Ireland, New Zealand, the U.K., and the U.S. entering Hungary are required to show a passport that will be valid for their entire length of stay.
Visas
A specific visa is not required for visiting Hungary for citizens of Australia, Canada, Ireland, New Zealand, the U.K., or the U.S. However, when you enter the country, you are technically entering on a tourist visa, though there are no preparations needed; it is automatic when you enter the country. All but the British are permitted to stay for 90 days on a tourist visa. The British are allowed a 6-month stay. In order to work or study, you must apply for special visas before leaving your country of citizenship by applying to the Hungarian Embassy or Consulate there.
You may come across information about the Schengen visa. However, citizens from the countries above are exempt from needing this visa. There is a word of caution here. The Schengen countries are not all E.U. countries and not all E.U. countries are Schengen countries. The Schengen Agreement is a treaty between participating countries allowing free movement and travel across borders without passport control. However, there are occasional passport control spot checks. Schengen member states include Austria, Belgium, The Czech Republic, Denmark, Estonia, Finland, France, Germany, Greece, Hungary, Iceland, Italy, Latvia, Lithuania, Luxembourg, Malta, the Netherlands, Norway, Poland, Portugal, Slovakia, Slovenia, Spain, and Sweden. The U.K. and Ireland are not part of the Schengen zone.
The period of stay for citizens carrying passports from Australia, Canada, New Zealand, and the U.S. visiting the Schengen states is a total of 3 months cumulative stay in the combined member states during any 6-month period.
Passport controllers may check your passport to ascertain whether or not you have overstayed your visa. Stays for longer require special visas issued prior to leaving your home country.
Customs
What You Can Bring Into Hungary
You're allowed to bring duty-free into Hungary 250 cigarettes, 2 liters of wine, and 1 liter of spirits. There is no limit to the amount of money you may bring into the country. However, you may not take out of the country more than 1,000,000 forints in Hungarian currency.
What You Can Take Home from Hungary
Returning U.S. citizens who have been away for at least 48 hours are allowed to bring back, once every 30 days, $800 worth of merchandise duty-free. You'll pay a flat rate of duty on the next $1,000 worth of purchases. Any dollar amount beyond that is subject to duties at whatever rates apply. On mailed gifts, the duty-free limit is $200. Be sure to keep your receipts or purchases accessible to expedite the declaration process. Note: If you owe duty, you are required to pay on your arrival in the United States using cash, personal check, government, or traveler's check, money order, or, in some locations, a Visa or MasterCard.
To avoid paying duty on foreign-made personal items you own before your trip, bring along a bill of sale, insurance policy, jeweler's appraisal, or receipts of purchase. You can also register items that can be readily identified by a permanently affixed serial number or marking, for instance laptops, cameras, and CD players, with Customs before you leave. Take the items to the nearest Customs office or register them with Customs at the airport from which you're departing. You'll receive, at no cost, a Certificate of Registration, which allows dut-free entry for the life of the item.
With few exceptions, you cannot bring fresh fruits or vegetables into the United States; however, if your trip continues from here to other European countries you will need to know their restrictions also. Some countries in Europe are now restricting the transport of Hungarian salami, of which Pick is a famous brand.
Many rules change frequently, so it is best to have the most current information on hand. For specifics on what you can bring back, download the invaluable free pamphlet Know Before You Go. Go to http://www.cbp.gov/travel and browse "Travel Smart."
For a clear summary of Canadian rules, visit www.cbsa-asfc.gc.ca. Canada allows its citizens a C$750 exemption, and you're allowed to bring back duty-free 1 carton of cigarettes, 1 can of tobacco, 40 imperial ounces of liquor, and 50 cigars. In addition, you're allowed to mail gifts to Canada valued at less than C$60 a day, provided they're unsolicited and don't contain alcohol or tobacco (write on the package "Unsolicited gift, under C$60 value"). All valuables should be declared on the Y-38 form before departure from Canada, including serial numbers of valuables you already own, such as expensive foreign cameras. Note: The C$750 exemption can be used only once a year and only after a 7-day absence.
Citizens of the U.K. who are returning from a European Union (E.U.) country will go through a separate Customs exit especially for E.U. travelers. In essence, there is no limit on what you can bring back from an E.U. country, provided the items are for personal use (this includes gifts), and you have already paid the necessary duty and tax. Customs laws, however, set out guidance levels. If you bring in more than these levels, you may be asked to prove that the goods are for your own use. Guidance levels on goods bought in the E.U. for personal use are 3,200 cigarettes, 200 cigars, 400 cigarillos, 3 kilograms of smoking tobacco, 10 liters of spirits, 90 liters of wine, 20 liters of fortified wine (such as port or sherry), and 110 liters of beer.
The duty-free allowance in Australia is A$400 or for those 17 and under, A$200. Citizens can bring in 250 cigarettes or 250 grams of loose tobacco, and 1,125 milliliters of alcohol. If you're returning with valuables you already own, such as foreign-made cameras, you should file form B263. A helpful brochure is available from Australian consulates or Customs offices called Know Before You Go. For more information, please log onto the Australian Customs Service at www.customs.gov.au.
The duty-free allowance for New Zealand is NZ$700. Citizens over 17 can bring in 200 cigarettes, 50 cigars, or 250 grams of tobacco (or a mixture of all three if their combined weight doesn't exceed 250g), plus 4.5 liters of wine and beer, or 1.125 liters of liquor. New Zealand currency does not carry import or export restrictions. Fill out a certificate of export, listing the valuables you are taking out of the country; that way, you can bring them back without paying duty. Most questions are answered in a free pamphlet available at New Zealand consulates and Customs offices: New Zealand Customs Guide for Travellers, Notice no. 4. For more information, contact New Zealand Customs, The Customhouse, 17-21 Whitmore St., Box 2218, Wellington (www.customs.govt.nz).
Medical requirements
There are no medical requirements for entering Hungary.