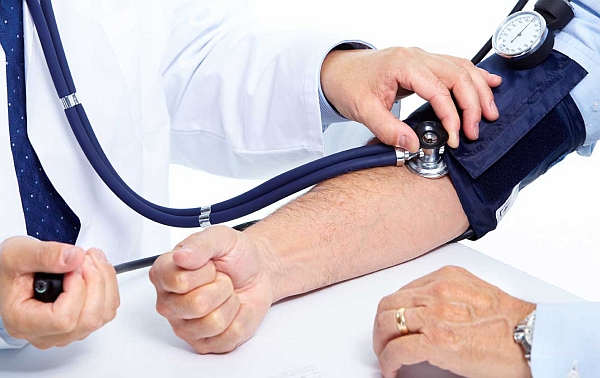 General availability of health care
No shots or inoculations are required for entry to Hungary. To be on the safe side, bring enough of any prescription or other medication you may need. It is also good practice to bring along a copy of all prescriptions in their generic form in case you run out of any medications, but you will need a Hungarian doctor to write a prescription for the pharmacy to dispense it.
Not all medications available in other countries are available here, so the doctor may need to substitute. Over-the-counter medications are readily available from a pharmacy, but sunscreen and other toiletries can be purchased at local shops.
Common ailments
Dietary red flags
You will see many people carrying bottles of water, but the tap water is perfectly safe to drink. If you have food allergies, explain it strongly to the wait staff for them to take you seriously. Vegetarians will find it a bit difficult to navigate the meat-loving Hungarian menus; however, there are vegetarian options in plenty of restaurants. In non-vegetarian restaurants, innocent dishes could very well have meat included in them without it showing in the English translation. Press the staff for details. For those with religious restrictions, this is especially important.
Bugs, bites & other wildlife concerns
Lake Balaton has had an increasingly bad mosquito infestation and for whatever reason, they have decided not to continue the annual spraying as of this writing. There have been instances of wild boar sightings in the Buda Hills. Mothers with babies are extremely protective and will attack anyone who is perceived as a threat.
Respiratory illnesses
Budapest can get smoggy at times during the summer, but it never lasts longer than a few days before it blows off. Outside of the city, the air is clean.
Extreme weather exposure
Budapest has been known to have sudden non-predictable storms with torrential rain and heavy winds that seem to come from nowhere. These occur at the end of spring and end of summer, but they pass within hours.
What to do if you get sick away from home
For American-type care, we recommend the First Med Center, Budapest I. Hattyú u. 14, 5th floor (00 36 1 224-9090; www.firstmedcenters.com), a private outpatient clinic with two U.S. board-certified physicians and several English-speaking Hungarian doctors. There is an OBGYN on staff, and an ultrasound machine on the premises; referrals are available for specialists. It does have a growing list of U.S. insurance companies that it has contracts with and may be able to direct the bill. Otherwise, payment is expected at the time of service (credit cards accepted), but the office will provide coded invoices in English in a form acceptable to most insurance carriers. The clinic is located in a modern building on the street ending at the Mammut shopping mall, just a few minutes by foot from Széll Kálmán tér (Red metro line).
Also recommended is the Rózsakért Medical Center (00 36 1 391-5903) located in the Rózsakért Shopping Center, Budapest II. Gábor Áron u. 74-78/a. It has the largest pool of American-trained physicians in Hungary with doctors on call 24 hours.
Another suitable facility is IMS, a private outpatient clinic at Budapest, XIII. Váci út 184 (00 36 1 329-8423), with English-speaking doctors; its reached via the Blue metro line (Gyöngyös utca). The same drill applies with respect to payment and insurance claims. IMS also operates an emergency service after hours and on weekends at Budapest, III. Vihar u. 29 (00 36 1 388-8257).