Name: Terror Háza
Category: Museums and art
Location: 1062 Budapest, Andrássy út 60.
Phone: + 36 1 374-2600
Internet: http://www.terrorhaza.hu
Description
The legendary 60 Andrássy Ave...
This building is not only a museum, but a vivid reminder of two tragic periods in Hungary's history. In 1944, it housed the headquarters of the Hungarian Nazis, and, from 1945 to 1956, the headquarters of the ÁVO and ÁVH, the Communist political police. Today, reincarnated as a museum, its aims are to serve as a reminder of the terrible acts committed under the dictatorships, and as a memorial paying homage to the victims of the terror.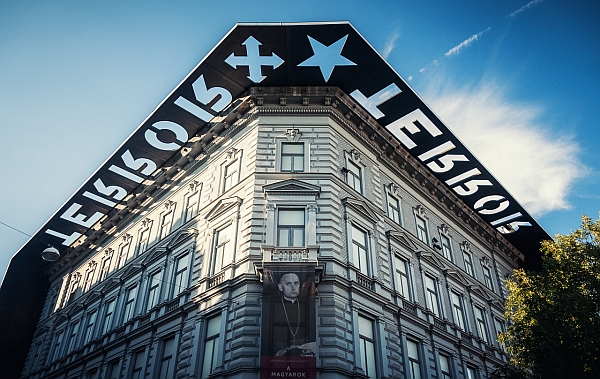 The House of Terror Museum (Terror Háza) is the museum that everybody wants to see but nobody wants to see it really. One thing's for sure: it's a must if you're in Budapest. Expect an unpleasant journey to the Soviet Union against your will within the telling walls of the building once belonging to the two oppressing systems of the Arrow Cross and, later on, socialism.
Good to know about The House of Terror Museum
The House of Terror Museum is located at 60 Andrássy Avenue in a building both Communists and Fascists used as a place of interrogation, torture and killings
The musuem exhibits and tells the story of the terror and brutalities the Fascist and Communist dictatorial regimes committed in the 20th century
From a Russian tank that greets you; to the pictures of victims and their jailors; film footages; and the trip to the cells and gallows make the visit a striking experience
The building is also a memorial to the people who were detained, interrogated, tortured or killed here
The musuem was opened in 2002 in a hihgly politicized air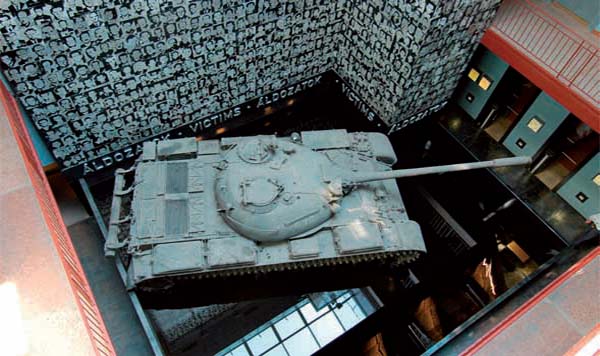 Did you like Terror Háza? Please share your opinion below or rate it at the top!
Have you got any Budapest or Terror Háza related question? Please have a look at our Questions & Answers section!
Take a look at the Menu "Attractions" to see what other tourist sights are around.
Terror Háza on the map
Click for Google Route Planner here.
Share this article with others
There is an easy way how to link to our Budapest guide & maps about Terror Háza, ready to use on your website. Simply copy & paste the HTML code below into your page source code. Thank you for all links to Budapest travel guide!