Name: Museum of Ethnography
Category: Museums and art
Location: 1055 Budapest, Kossuth Lajos tér 12.
Phone: + 36 1 473-2400
Internet: http://www.neprajz.hu
Description
Etno in da house
The Museum of Ethnography (Néprajzi Múzeum) is the institution you have to observe well at least once in your life. Its permanent exhibition, the Traditional Culture of Hungarians, is even worth two visits. The temporary exhibitions collect the most exciting ethnographic secrets from every part of the world. You can find all of it opposite the Parliament.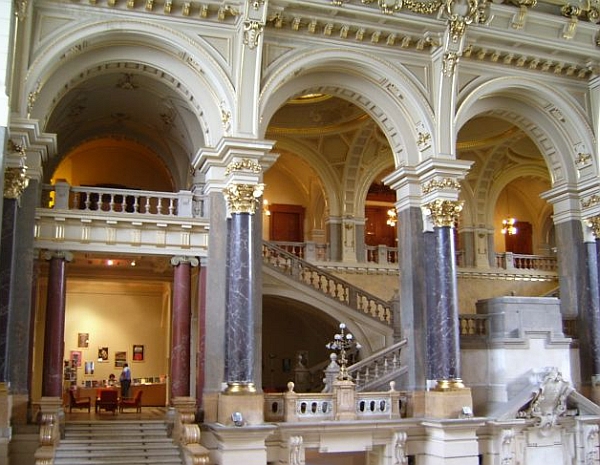 This neo-Renaissance Palace, the former Court of Justice and ancient Appeal Court, was built at the end of the 19C Over the pediment supported by six columns, a goddess of Justice reminds us of the building's original function. The Museum provides a good insight into the rural world from the 18C to the start of the 20C, before the Treaty of Trianon. Crops, fishing, the handicrafts, the fairs and the markets, the family, the fetes are well illustrated by photos, costumes, objects, etc.
Did you like Museum of Ethnography? Please share your opinion below or rate it at the top!
Have you got any Budapest or Museum of Ethnography related question? Please have a look at our Questions & Answers section!
Take a look at the Menu "Attractions" to see what other tourist sights are around.
Museum of Ethnography on the map
Click for Google Route Planner here.
Share this article with others
There is an easy way how to link to our Budapest guide & maps about Museum of Ethnography, ready to use on your website. Simply copy & paste the HTML code below into your page source code. Thank you for all links to Budapest travel guide!