Hungarians enjoy attending sporting matches and watching them on TV as much as they do participating. The most popular spectator sports are football and water polo, though motor racing, horse racing – both trotting and flat racing – and even sakk (competitive chess) have their fans.
Football is far and away the nation's favourite sport, and people still talk about the "match of the century" at Wembley in 1953 when the Magic Magyars beat England six goals to three – the first time England lost a home match.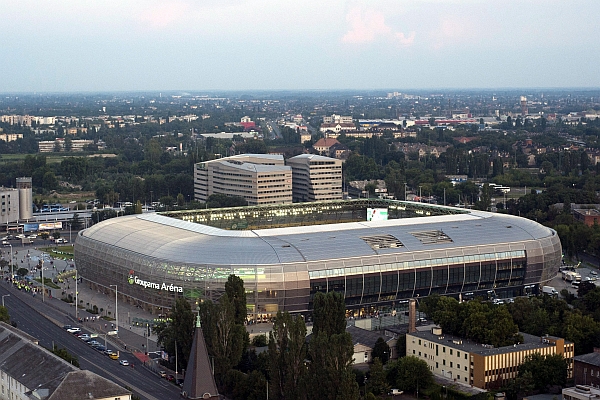 There are a dozen premier league football teams in Hungary, with four of them based in the capital, including the ever-popular Ferencváros.
In water polo, Hungary has dominated the European Championships (12 times) and Olympic Games (eight times) for decades so it's worthwhile catching a professional or amateur match of this exciting seven-a-side sport (if for no other reason than to watch a bunch of guys in skimpy bathing suits horsing around).
The Formula 1 Hungarian Grand Prix, the sporting event of the year, takes place near Budapest in August.