Name: Ramada Aquaworld
Category: Baths, Nature & Gardens
Location: 1044 Budapest, Íves utca 16.
Phone: + 36 1 231-3601
Internet: http://www.ramadaresortbudapest.hu
Description
An adventurous family day at the spa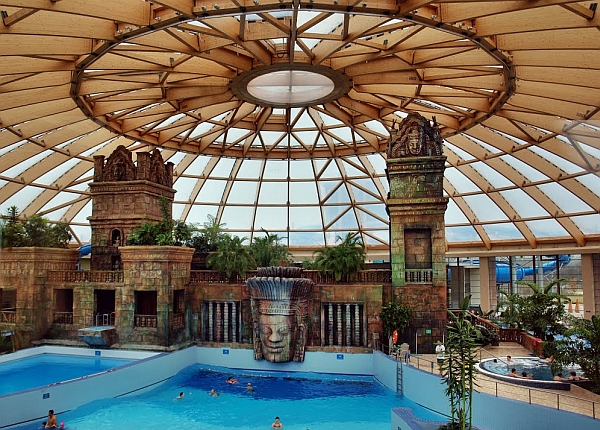 Bathing all through the year, recreation full of experiences, highquality and special services, that's what Ramada Aquaworld is. Bathing in the 17 pools, sliding and killing some time in one of the six saunas are all possible in the dark of the night, too. Fans of more extreme lifestyles can indulge in scuba diving and surfing trainings or try out the adventure park. Ramada is a little further away from the city but it's worth devoting a whole day to its services with kids.
Did you like Ramada Aquaworld? Please share your opinion below or rate it at the top!
Have you got any Budapest or Ramada Aquaworld related question? Please have a look at our Questions & Answers section!
Take a look at the Menu "Attractions" to see what other tourist sights are around.
Ramada Aquaworld on the map
Click for Google Route Planner here.
Share this article with others
There is an easy way how to link to our Budapest guide & maps about Ramada Aquaworld, ready to use on your website. Simply copy & paste the HTML code below into your page source code. Thank you for all links to Budapest travel guide!