Name: Holocaust Memorial Centre
Category: Museums and art
Location: 1094 Budapest, Páva utca 39.
Internet: www.hdke.hu
Description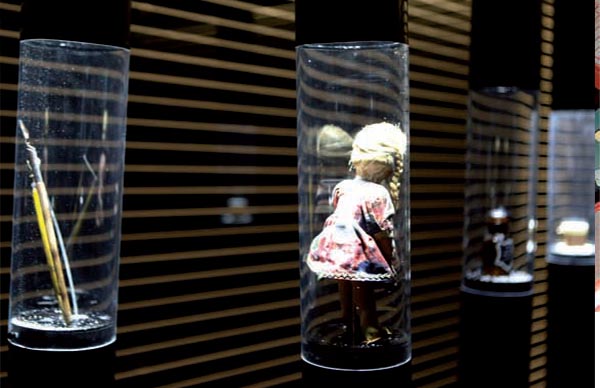 Opened in 2004, the Holocaust Memorial Centre is both a museum and an educational research centre. Its presentation of the Holocaust in Hungary is deeply moving, from the denial of the rights of victims (Jews and Roma), to their extermination, by means of a modern and powerful exhibition (soundtracks, film projections, photos, interactive terminals, maps etc). A synagogue completed in 1924 and restored in 2003 houses temporary exhibitions.
Good to know about the Holocaust Memorial Centre
One block past the barracks, a right turn into Páva utca brings you to the Holocaust Memorial Centre, more chilling than the House of Terror; think twice about bringing children here. Like Libeskind's Jewish Holocaust Museum in Berlin, the building is distorted and oppressive; darkened ramps resounding to the crunch of jackboots and the shuffle of feet lead to artefacts, newsreels and audio-visual testimonies relating the slide from "deprivation of rights to genocide".
From 1920 onwards, Jews were systematically stripped of their assets by right-wing regimes with the participation of local citizens, and Gypsies forced into work gangs. The family stories and newsreel footage of the death camps after liberation are truly harrowing, accompanied by the roar and clang of a furnace being stoked.
Visitors emerge from the bowels of hell to find themselves within a glorious and sunlit Art Deco synagogue, built by Leopold Baumhorn in the 1920s, which has been restored and incorporated in the memorial centre, itself designed by István Mányi.
Did you like Holocaust Memorial Centre? Please share your opinion below or rate it at the top!
Have you got any Budapest or Holocaust Memorial Centre related question? Please have a look at our Questions & Answers section!
Take a look at the Menu "Attractions" to see what other tourist sights are around.
Holocaust Memorial Centre on the map
Click for Google Route Planner here.
Share this article with others
There is an easy way how to link to our Budapest guide & maps about Holocaust Memorial Centre, ready to use on your website. Simply copy & paste the HTML code below into your page source code. Thank you for all links to Budapest travel guide!