Budapest is on its way to become the city of gourmets. The past years have seen drastic changes and improvements in Hungarian restaurants: an ever growing number of places offer courses made of quality regional ingredients. Frequenting Hungarian restaurants are no longer an exotic venture, but a real culinary experience appreciated by international restaurant guides, as well.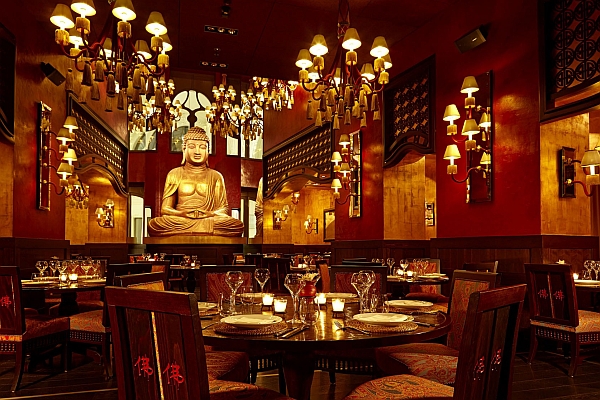 Similarly to other cities worldwide, Budapest has become also a place of flourishing bistro culture. Exciting interiors, surprising matches and informal mood characterize this genre, that is perhaps the most popular at the time. At modern Hungarian-style restaurants novel culinary techniques are applied, so expect light, innovative courses instead of heavy ones. Though, you might want to be careful with traditional places because a three-course meal could be of serious effort to digest for a stomach used to light courses.
Typical of a city of this size, every gastronomic culture makes an appearance: French and Mediterranean, Far-Eastern, Balkan, Russian, and so on. If you feel like experiencing Michelin-star service, choose either of the 4 restaurants. Costes offers the best of international cuisine, while Onyx will amaze you with revamped Hungarian delicacies.
Discover the atmosphere of 19th century coffee houses and sample your way through the finest of confectioneries. You'll find yourself in another dimension. The cheaper diners and fast food, buffets are advised to be sought out mainly for their atmosphere and design. Some of these may be the last vestiges of the past. With a little poking around you might even find the favorite places of the local gourmets. Don't hesitate, have a bite of Budapest!
In Hungary it's customary to leave a tip of 10-15%. Some places charge it automatically and mark it on the bill.
Reserving a table for most Budapest restaurants is almost always necessary. It is not unusual for a table that has been reserved by someone for 9pm to sit empty even if you happen to show up at 6pm. They will not allow you to use that table although there should be ample time to change the linens between guests. Call the restaurant to make your reservation or ask your hotel to do it for you.
Visit our 4 Michelin-Star restaurants in Budapest!
If you call, speak slowly. To reserve for the half-hour, use the phrase "and a half" - for example "seven and a half," not "seven-thirty." You will want to avoid the downstairs restaurants in summer months; they can be brutally hot. Almost no restaurants offer air-conditioning, even if it says so on their window.
Mysteriously, it is just not working on the day you show up for dinner. Before you order wine, take a good look at the menu. Glasses of wine are priced by the deciliter (dl) and you should order how many decis you want. If you don't, you may receive a full glass of wine with a surprisingly large bar tab. 1 dl = approximately 3.3 ounces.