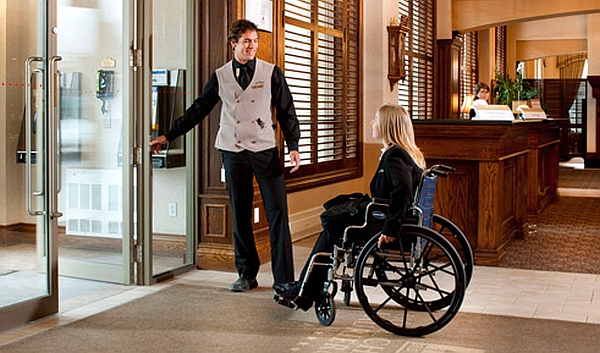 Disabilities shouldn't stop anyone from traveling. However, with that said, Hungary is not a disabled-person-friendly country. Access is limited and it is difficult for wheelchairs to get into some hotels, many restaurants, and much of the public transportation.
There are only a few exceptions to the rule, the 4 and 6 tram lines have platforms level with the tram door; however, other trams do not have accessibility. The metros have stairs and escalators, not elevators. For the few metro stops that have wheelchair elevators, a key is needed, but there is no attendant available to acquire it.
Many sidewalks do not have ramps or slopes for a wheelchair and the majority of the stores have barriers that would make wheelchair access improbable to impossible. The disabled in Hungary have been fighting for better access since the change in government, but change is still slow. In researching this post, we didn't find any escorted tours listed for travelers with limitations to Hungary.