Name: Hungarian National Gallery
Category: Museums and art
Location: 1014 Budapest, Szent György tér.
Internet: http://www.mng.hu
Description
For a truly classic exhibition explore the National Gallery (Nemzeti Galéria). Here you can progress through the treasures of art history century by century and the panorama from the windows will leave you breathless. Take a glance at the city spreading in front of you, you won't regret it.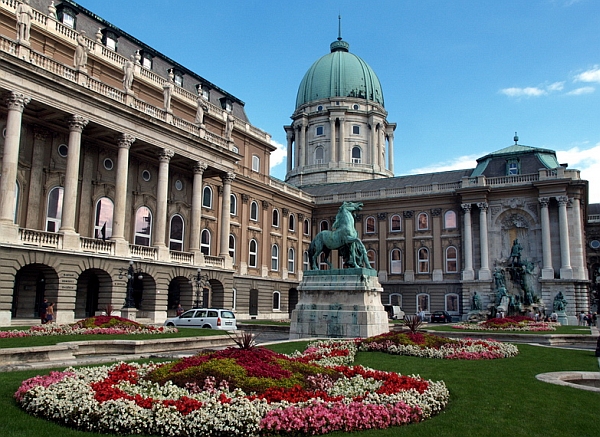 This museum is devoted to Hungarian painting and sculpture from the Middle Ages to the 20C. The collections are spread over four levels. The former throne room has a fine late-Gothic collection of altarpieces, including 15C and early-16C triptychs and polyptychs. The 19C painters Mihály Munkácsy and László Paál are also featured. The museum also displays some monumental works based on historical themes such as the Baptism of Vajk by Gyula Benczúr and Miklós Zrínyi at the Battle of Szigetvár by Péter Krafft.
Did you like Hungarian National Gallery? Please share your opinion below or rate it at the top!
Have you got any Budapest or Hungarian National Gallery related question? Please have a look at our Questions & Answers section!
Take a look at the Menu "Attractions" to see what other tourist sights are around.
Hungarian National Gallery on the map
Click for Google Route Planner here.
Share this article with others
There is an easy way how to link to our Budapest guide & maps about Hungarian National Gallery, ready to use on your website. Simply copy & paste the HTML code below into your page source code. Thank you for all links to Budapest travel guide!