Name: Budapest History Museum
Category: Museums and art
Location: 1014 Budapest, Szent György tér 2.
Internet: www.btm.hu
Description
If you're interested in what the Castle looked like in the time of King Matthias or the House of Anjou, get on the Buda Castle Funicular and time travel to the Budapest History Museum (Budapesti Történeti Múzeum). A highly recommended program for history enthusiasts.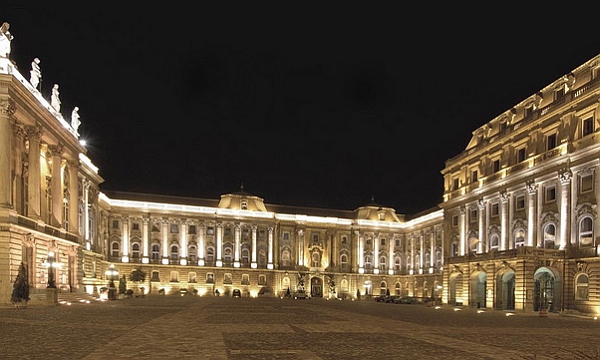 Archaeological, Middle Ages, the modern period (the important monuments from the city's history), the building of the castle are traced back through a series of room exhibiting varied collections: items from excavations, jewels, pottery, objects from day-to-day life, etc. Do not miss the Gothic sculpture room on the ground floor, which brings together very beautiful limestone statues and statuettes, which are often very expressive and are at their best under special lighting. Visit the lower floors and basements, the Medieval part of the castle, to discover the beautiful diagonal ribbed vaulted rooms (imposing large room with an earthenware furnace), which mostly date back to the period of Sigismond of Luxembourg, King from 1387 to 1437. You should also not miss the royal chapel, built in the 14th century, under the reign of the Kings of Anjou. Lit by three low windows, it is decorated with a three winged altarpiece.
Did you like Budapest History Museum? Please share your opinion below or rate it at the top!
Have you got any Budapest or Budapest History Museum related question? Please have a look at our Questions & Answers section!
Take a look at the Menu "Attractions" to see what other tourist sights are around.
Budapest History Museum on the map
Click for Google Route Planner here.
Share this article with others
There is an easy way how to link to our Budapest guide & maps about Budapest History Museum, ready to use on your website. Simply copy & paste the HTML code below into your page source code. Thank you for all links to Budapest travel guide!